JGL Partners With Croatian Football Association (HNS)

The Croatian Football Association (HNS) and Jadran – Galenski laboratorij (JGL) have formed a professional partnership that brings together two world-renowned, successful and recognised brands – the Croatian national football team and Aqua Maris.
Aqua Maris, an original Croatian product for treating breathing problems that boosts the body's defence against the common cold and flu, is currently available in over 30 countries and is trusted by more than a hundred million consumers worldwide.
The professional partnership agreement was signed by HNS President Marijan Kustić and JGL's CEO Mislav Vučić at the HNS headquarters.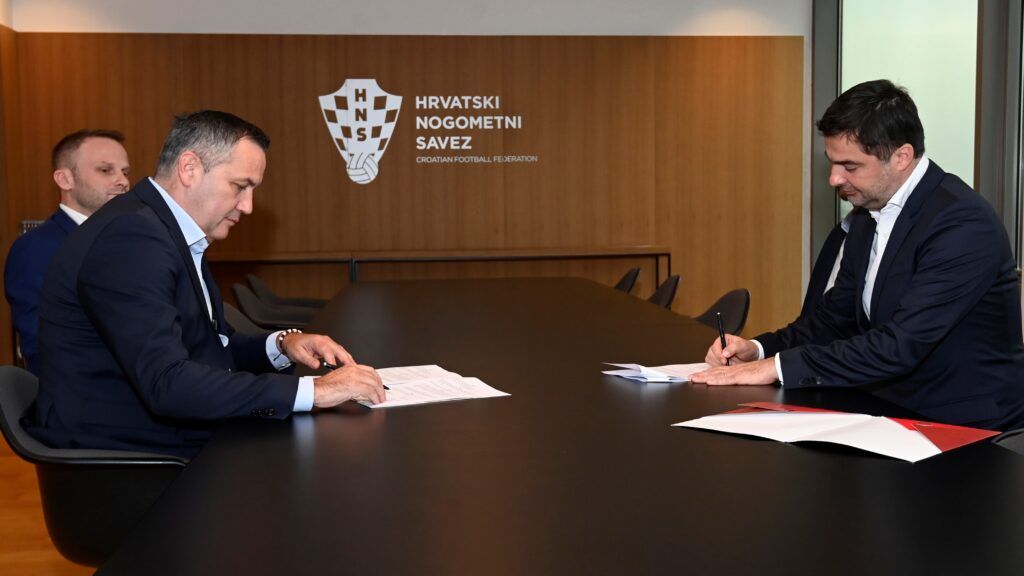 "I am excited about our partnership with JGL because this is a company characterised by creativity, passion and excellence, where local expertise, knowledge and skills create international value. In addition, JGL has been recognised as a socially responsible and sustainable company, a segment where we see the potential for joint projects. I believe that this is something that Croatian football and JGL have in common, and I am certain that this partnership will benefit both of our organisations," says HNS President Marijan Kustić.
JGL currently employs more than 1,000 people, operates in 60 global markets with 150 brands and 300 products, and generates over HRK 1 billion in annual revenue.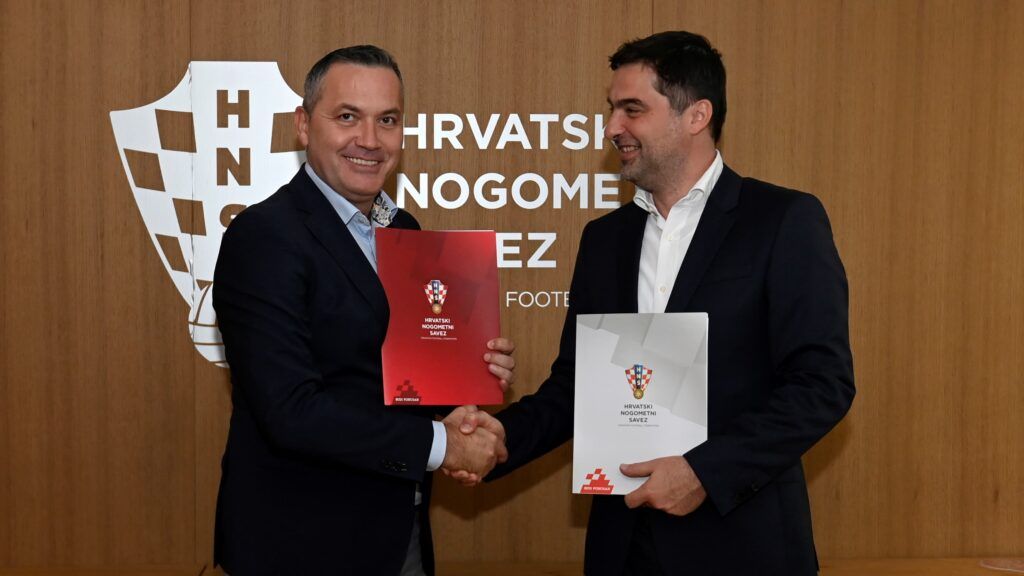 "We are very proud of the collaboration because both JGL and HNS strive for global success, and both have already made great strides towards it. We are especially thrilled that our partnership comes at a time when the entire country is counting down the days until the 2022 FIFA World Cup in Qatar. I am certain that Aqua Maris will be our football team's best ally against dry air, high temperatures and other conditions that could diminish their chances of winning, and we firmly believe that our boys will once again make us proud. To paraphrase a popular expression – "May Aqua Maris be with you!" concludes Mislav Vučić, CEO of JGL.